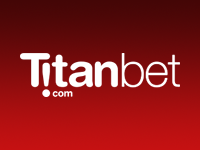 The most asked question you are going to hear in the next few days and weeks is, how do you think is going to win the World Cup? We all have an opinion or thoughts on the big tournament and with sites like Titan Bet we have an opportunity to put our money where our mouth is.
The only problem is, when it comes to predicting the winner of a World Cup, it is usually going to be one of the favourites. This is not the sort of tournament where an outsider comes from nowhere to taste glory. This means that the odds on favour may not be too attractive but this is where Titan Bet is looking to give you a boost when placing money on who is going to win the 2014 World Cup in Brazil.
If you place a bet on the winning team and it triumphs, Titan Bet is going to pay your first bet up to the Boosted price, up to a value of £20. If you are sure that your top tip is going to lift the World Cup but don't feel there is enough value in the return to make a bet, you'll be delighted to know that Titan Bet is giving you a greater incentive to get involved with football betting at this summer's major event.
Who is your tip for 2014 World Cup glory?
If you fancy the host nation and the team that most people associate with the World Cup to triumph again, you get a massive boost from Titan Bet. The current odds for Brazil are 11/4 (3.75) but these will be boosted to 5/1 (6.00). For current World Cup holders Spain, the current odds are 13/2 (7.50) but your price boost will take this to 9/1 (10.00). If you believe that some Messi magic will decide the 2014 World Cup, your price boost takes odds of 9/2 (5.50) to 7/1 (8.00). If you are the sort of sports betting fan that believes you can never write off the Germans, you'll love boosting your price from 11/2 (6.50) to 8/1 (9.00).
This promotion is only on offer to new players on Titan Bet who are making their first bet. The bet must be at least £1 and the price boost odds are only on offer for the four nations listed above. The bet also must be placed before the start of the tournament so be sure to place your bet prior to 8pm GMT on the 12th of June.
The World Cup only comes around 4 times a year so it makes sense to have a little flutter on the outcome. Some puntersd are convinced of their choice and are keen to make some money while other people like the idea of giving an added element of interest to the tournament. No matter your reason for placing a bet on the winner of the 2014 World Cup, Titan Bet is going to give you a price boost to ensure you get more for your money.