Russian Poker Laws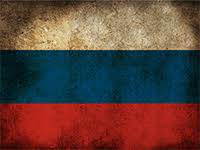 In order to understand the current status of online gambling in Russia, and why it is different from the status in many other countries, it is important to understand the different nature of Russia as a country and of its experiences with gambling.
Back in the USSR, there was a total ban on gambling in areas populated by workers and there was a gradual loosening of gambling restrictions in areas frequented by tourists. As the tourism market in the Soviet Republic opened up, an increasing number of casinos and gaming options were made available. In August of 1989, the government decided to remove its gambling ban and this led to the opening of the first Moscow gaming location. Shortly after, the first casino in the country was opened in the Savoy Hotel.
Before too long, gambling became a problem issue in Russia, causing considerable problems for the governments of the 21st century. Eventually in 2009, massive changes were made to the gambling laws in Russia. Casinos were only allowed to be located in four gambling zones, which were all approved by the government [1]. These gambling zones were located in remote parts of the country, ensuring that the majority of the population could not gain access to them. Changes were introduced to the sports betting market as well, with operators requiring a licence, which was often difficult to obtain.
At this time, concerns were growing over online gaming and Russia, like many countries, found that the grey area of online poker was a concern. The arguments over whether poker was a game of luck or skill were as relevant and as keenly contested in Russia as they have been in other parts of Europe and the world. Technically, online poker was illegal but there was nothing really in the laws and legislation that stated this. While it was officially frowned upon, there was no desire or demand for the authorities to pursue any individual or business involved with online poker in Russia. With this backdrop, it is easy to see why online poker thrived in Russia.
Pskov Prosecutors Change The Nature Of Online Gaming In Russia
The fact that online poker was not discussed at any serious judicial level until 2012 indicates the relaxed nature that existed in Russia about online poker. However, changes were demanded by prosecutors located in Pskov [2], a Russian city that lies extremely close to the border with Estonia. The case was the Pskov Region v. Rostelecom (case No. 91-KGPR12-3) case, with Rostelcom providing telecommunications services with their licence dependent on conforming to the rules and provisions of telematics/communications services.
These prosecutors pushed for Internet Service Providers (ISPs) to block the sites operated by online gaming firms. The prosecutors also asked for sites that provided information, links, advice or guidance on slot machines, poker and roulette to be blocked as well. This was clearly a large call, and many people were up in arms about the far reaching demands that were being made by the Pskov prosecutors.
This demand was refused by ISP providers. They stated that there was already a blocked list issues by the government, and while they were happy to comply with that ruling, they would not be able to provide a blocked service for the sites requested by the Pskov prosecutors. This would be a hugely resource intensive activity, which was one that the ISPs had no intention of providing, however, this refusal led to the prosecutors from Pskov to file a lawsuit.
Initially, the lawsuit failed, creating a strong precedent for online gaming. Given that there were no laws stating it was a crime to provide players with access to online gaming and now ISPs were being told they weren't responsible either, it was believed that there was free access to online poker sites for Russian players. After all, the popular poker sites of the time were not based in Russia, but they could be accessed by Russian players, so there was no real belief that a crime was taking place.
Supreme Court Ruling Affected ISPs and Poker Providers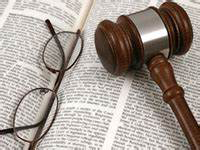 However, the prosecutors from Pskov appealed the decision, taking it all the way to the Supreme Court in Russia.
The ruling from the Supreme Court stated that Internet Service Providers had in fact violated laws by allowing players to access online gaming sites and sites that provided gaming and gambling content [3].
The ruling referred to poker twice in its decision, both times referencing the initial complaint that specifically named poker as one of the activities that should have been outlawed. However, the ruling itself doesn't bring anything new or make any alterations to the wording regarding the legality of online poker. This means that the same level of uncertainty pervades in Russia as it does for many other countries and there is a feeling that further court cases and trials will be required to create a clearer appraisal of the online gaming and poker landscape in Russia.
At this point in time, Russian Internet Service Providers are operating with the knowledge that if they fail to block online gaming sites and websites that provide information about gaming, they could lose their licence to operate. This is clearly a serious matter and while there are moves to rally against the current situation, not many ISPs are keen to take the risk of losing their licence.
Until a court case occurs, or the current status is challenged, it is difficult to know strongly the authorities will enforce this law, which means that ISPs will be cautious in what they can and cannot offer. This doesn't give players or online poker providers any clarification or clarity about what they can and cannot do. This means that at the start of 2014, online poker players in Russia are still operating without absolutely certainty of whether they are acting legally or not. There is a growing census that the status quo will continue which means that while online poker in Russia will not be promoted or allowed to flourish openly, there is unlikely to be any major condemnation or crackdown on Russian players.
The Russian Market For Online Poker
One of the reasons why the status of the market for online poker in Russia is so important is down to the fact that the country is ranked within the top 5 nations in the world for poker play. There is always an argument about free speech and human rights but at the very heart of the concern and interest from the poker community is the fact that Russian poker is a huge part of the online poker community. If Russian was removed, a lot of great poker players would be removed from the community or would be forced to move away from their country to be able to play. This was a situation that arose in the US after Black Sunday. Many poker professionals moved away from their homeland to be able to continue playing (as their job) but many poker players were lost to the community.
Figures provided by PokerTableRatings.com [4] indicated that they tracked over 160,000 poker players from Russia. This placed them fourth in the world behind the United States of America, Germany and Canada.
These player number statistics have also been backed by findings from the WSOP [5] with respect to the earnings by country. In 2010, 2011 and 2012, Russia features highly with respect to poker earnings by country. In 2012, Viacheslav Zhukov, a Russian poker player, picked up his second WSOP bracelet, and this came hours after Konstantin Puchkov smashed a record for the amount of cash won at WSOP events in a single year. It is clear that Russia is a major player in the online poker community, which means that there is focus, attention and even pressure from outside Russia with respect to the poker laws and opportunities on offer in the country.
Internet Censorship In Russia
It may not come as a surprise to many people, but it is not as though online gaming and poker are the first issues to have fallen foul of internet censorship in Russia. ISPs were already operating with a lengthy list of sites to ban and information which must be blocked. At the end of 2012, the official Federal List of Extremist Materials, outlining what ISPs were required to ban, had over 1,500 items on it. There is also an additional list that it not accessible to the public. It is understandable why governments would be keen to clamp down on sites that promote religious hatred, drug use, suicide information and child pornography but there have been many other sites which have been swept up in the censorship forced upon ISPs in Russia. In many parts of Russia, YouTube has been blocked, outlining the lengths that some ISPs have been forced to go to in order to comply with the regulations placed upon them. This has led to support from people who may not have an interest in online poker and gaming but who are concerned about free speech.
The Roskomnadzor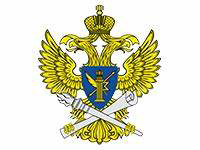 With respect to the part of the list that affects online gaming, the registry is known as The Roskomnadzor [6] and it was first made public in 2012. Sites promoting criminal activities, online pharmaceutical sales, political videos which have been deemed to be illegal, certain porn sites and online gaming sites all feature on the Roskomnadzor.
Over 50 gaming domains are found on the list including a Russian domain for Party Poker, Titan Poker, the main PokerStars site and all of the separate country domains provided by PokerStars. While many Russian based sites are included on the list, international providers such as Ladbrokes, Unibet, 888, Bet365, William Hill, iPoker sites, Betsson, Betfair and Winner.com have all been blocked. These are the sites that ISPs are required to block access to or they could face losing their licence.
The release of The Roskomnadzor and the addition of many more sites caused some sites to act. Betfair announced that they would no longer be looking to welcome new players from Russia, citing the changes in the market. Everest Poker, which is yet to have been added to the list, announced that they would be leaving the Russian market and Unibet announced to their affiliates that sign-ups from Russia would no longer be accepted.
Of course, while there is still such a high level of ambiguity with respect to online poker laws in Russia, many firms are still keen to provide a poker service to Russian players. Even sites that have found that their domains have been blocked are able to offer their gaming services, allowing players who have downloaded the software to their computer to log into their account and play. There has also been no move to impact on the available payment methods that online poker rooms are able to offer. This was the angle that the US government focused on when trying to limit online gaming, and it is an option that may be taken at a later date, but as of yet, there are no restrictions on Russian poker players looking to deposit funds into their online poker account.
While Russia is a country with its own issues and historical elements influencing its nature to online gaming and poker, there is no denying that the issues facing Russian poker players are similar to the issues faced by poker players around the world. The nature of the grey area of online poker play means that ISPs, operators and players are all in poker limbo, unsure of whether they will be dealt with harshly or not if they engage in online poker. This creates a situation where individuals and organisations will decide that poker is a risk worth taking. It is not until any attempted prosecutions take place that there will be a clear indication on how serious the online poker laws are in Russia.
References