German Poker Laws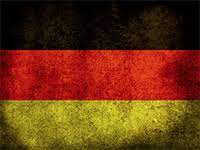 A study undertaken in 2008 by the Federal Centre for Health Education [1] showed that over 50% of men in Germany were involved with gambling. It was believed that the legalised gambling market in Germany for 2008 earned a turnover of just short of €24.9bn. Close to €7bn came from the Lotto and over €16bn came through slot machines, roulette games and card games. There is no doubt that gaming and gambling were popular past-times in Germany but the emergence of online gaming brought new challenges and problems to the industry and the country.
There are 16 German Federal States and they used to have their own laws regarding online poker play and online gambling. The biggest concern comes with the fact that there was no request or desire to create a national system that every state can conform to. There was also no desire for neighbouring states to work together in order to create a sense of similarity or uniformity between players who may be streets or miles away. The fact that two players located very close to each other but separated by a state border faced different laws with respect to online poker ensures that there is a great deal of dubiety about what can and cannot be undertaken with respect to online poker play in Germany.
The Intestate Treaty on Gambling 2012 (ISTG) is one of the most important pieces of legislation in Germany and it has been through a long and tortuous process to come to light. The emergence of the ISTG allowed sports betting, including online sports betting, to take place and there were provisions added which would see other gambling activities to become legal, which was mainly aimed at the German lottery. However, there remained a ban on online gambling, which meant that poker remains illegal under the ISTG.
The curious case of Schleswig-Holstein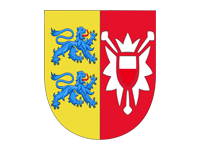 As of April 2014, 15 of the 16 separate states in Germany do not provide provisions for the playing of online poker in Germany under the ISTG. The 16th German Federal State that stands apart from the rest, Schleswig-Holstein [2], passed legislation that allowed online sports betting and online gambling. This Federal State has a population of around 3 million people, which equates to roughly 3% of the German population, and they decided to pass their own gambling laws. These gambling laws would be more liberal than the main gambling laws that had been introduced in the ISTG. These laws were enabled to allow operators to apply for licences for sports betting, poker and even games of chance.
Licences started to be used to firms in 2012 with PokerStars being one of the first companies to obtain the licence. Other firms who applied for a licence at an early stage were Ladbrokes and 888. By the first day of 2013, there have been more than 50 applications for sports betting or online games granted in Schlewsig-Holsten. With the maximum number of gaming licences for sports betting firms being limited to 20 and online casinos being illegal in all of the other Federal States, these licences could only have been handed out in this part of Germany. The provision of a variety of licences to a variety of firms was well received with the among community and was seen to be a bold step forward with respect to tackling the problems of online gaming and gambling in a mature manner. This provided poker players with optimism and with good cause.
Initial estimates stated that the new legislation would allow for an additional €40 to €60m to be received by the state on an annual basis. The legislation required for operators to pay 20% tax on gross revenue. While the rest of the states were unified in their stance against online gaming, the success or failure of online gaming in Schleswig-Holstein would certainly have been fascinating viewing around the country. There is no denying that many authorities in other states were hoping that Schleswig-Holstein would fail because this would justify their actions.
However, if Schleswig-Holstein was to achieve success in bringing in large sums on an annual basis, there would be questions asked of the states that sided with the ISTG as opposed to taking a more liberal approach as followed the leaders in Schleswig-Holstein. It was the liberal approach and decisiveness that led many in the global gaming community to sit up and take notice of Germany and this one particular state.
The gambling authority leader of the state was provided the title of Regulator of the Year by the International Masters of Gaming Law. Given that many major gaming firms around the world viewed Schleswig-Holstein to be an entry into Germany, there was a clamour for licences. However, the fact that the state was being seen as being used by some firms as gaining a backdoor entry to the country was not well received and as is common, the path to online gaming did not run smoothly.
Very shortly after this regulation was passed, the state government of the time was voted out of their role in office. The new governor of the state stated that he intended to revoke the online gaming and betting regulation and although this has not come to pass yet, it creates an uncertain future, even in this state.
Challenges and legal repercussions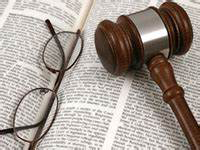 One of the reasons why there has not been an immediate overturning of the law in Schleswig-Holstein is attributed to the fact that licences were handed out for a 5 year period. These licences will remain in place until 2018, allowing the current holders the opportunity to continue to act under the more liberal laws that are in place. Even if developments in the other ISTG states occur, there is likely to be an imbalance between the two different locations. The fact that there is an opposition in regimes within the country may see the European Court of Justice acting once again about the unlawful nature of the differing rules in the country. This is something that the German Federal Supreme Court is well aware of and they are taking steps to minimise any impact or potential trouble or fall-out from changes that may occur.
The Supreme Court believes that the ISTG requirements are not standing in opposition to EU rules but if the Court of Justice in Europe does decide against the ISTG, it could force an opening up of online poker and gaming in Germany. This is something that many online gaming and poker operators, currently unable to engage or act in Germany are hoping for. These firms are keen to asset the fact that they have freedom of movement and operation in Europe and that they should not be bound by these German laws. While these regulations are still being debated, there remains a great deal of uncertainty in the German gaming market.
Given that there is a high level of demand for fairness and equality across Europe, the fact that citizens from different states are subjected to varying regulations is a cause of great concern. It may be that it is the current inequality in the current European online poker market that will provide the change that German poker players are in need of.
Even within Germany there has been issues raised and one question that has been placed with the European Parliament is whether there should be a difference in how private and state owned casinos are treated in Germany [3]. It is believed that more than 50% of the casinos that are privately run in Germany are being run out of business and this therefore represents a violation of a firm's right and freedom to conduct their business. The question put to the European Parliament questions whether the regulatory framework in Germany discriminates against private businesses and for firms who are undertaking work throughout Europe.
Potential punishments for playing online poker in Germany
Again, as of the time of checking, there has yet to be a prosecution in Germany for a player playing online poker, but this is not to say that there never will be a prosecution. Possible punishments for gambling in Germany (online or when play is carried out in venues that not licenced) include cash fines but it is also possible to be sentenced to prison for a period of up to 6 months. There are casinos that are licenced and legal in Bavaria but playing poker or gambling in other forms in other locations could result in a person being penalised to the full extent of the law. The fact that 15 of the 16 German Federal States are unable to provide proper or sufficient guidance with respect to the legality of online poker in their state is a huge concern for the poker industry and players in Germany.
Even though the German Federal States would prefer to decree online poker as illegal in Germany, EU law may prevent them from doing so. A European Court of Justice decree in 2010 stated that the banning of all online gaming is illegal and if the German Federal States push for this outcome again, it is likely to be overturned again.
Although there are people and parties on both sides pushing for a change in the law, there are not many certainties that online poker players in Germany can take. However, the following facts are known:
Apart from in Schleswig-Holstein, online poker is prohibited in Germany
As of April 2014, no one had been prosecuted for playing online poker in Germany
Poker sites that provide options to German players
While online gaming is not licenced in Germany, there are poker providers that are based in other countries, nations or islands throughout the world who provide poker playing options to German players. Many of the international sites that allow German players to gain access are licenced or based in areas such as Gibraltar, Malta or the Channel Islands. It is not uncommon for these providers to promote their site on German television. However, the adverts will solely focus on the fun play (with no real money) version of the games, so they are technically not promoting illegal activities by promoting their site. However, there is an acceptance that these sites are acting in such a manner that they wish for players to sign up to the site and then utilise the real money gaming options.
You will find that many of the sites which provide services in Germany offer a lengthy list of terms and conditions. These conditions clearly state that players from countries who are not legally allowed to play online poker (such as Germany) are doing so at their own risk and the responsibility is all on the player. This is a clear move from the online poker sites to absolve themselves from any blame or liability while also looking to reinforce the fact that it is the player who is breaking local law by playing online poker.
Is poker a game of chance?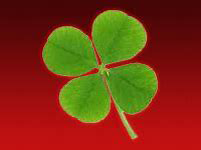 It is not just Germany and German officials that have struggled with the question of whether poker is a game of skill or chance. It may not seem like a major issue for many people but when it comes to determining the legality or otherwise of poker, it is a very important issue. Research undertaken in the country has stated that the strategy element of poker constitutes around 25% to 40%. For some people, this is more than enough to have poker classed as a game of skill. For other people, this is not enough because the element of luck or fortune is still the larger element in the balance between skill and fortune. Comparisons have tried to have been drawn on the fact that winning sports teams will often show skill and benefit from luck in the winning of a game and titles but that the strategy and skill element is always likely to be the most important factor in the grand scheme of things.
Given the size of Germany, there is clearly going to be a lot of people that want to play online poker and gamble. Studies undertaken indicate that Germany, even with all of the regulations, can still claim to be the second biggest nation in the world with respect to online gaming [4]. With some studies, including those carried out by Goldmedia [5] indicating that online gaming is continuing to rise in Germany, the legislation may not have the intended effect.
References