UK Poker Laws
For poker players in the United Kingdom, the Gambling Act of 2005 was one of the most pivotal actions that have affected people's lives for many years. The fact that online poker is now accounted for helps to give people a greater degree of confidence when they are playing poker online. Knowing that online poker is properly regulated and officially controlled encourages players to find a site that they enjoy and which they can play on regularly. As you would expect from the UK legal system, it may have taken a while for proper gaming and poker laws to be introduced, but now that they are in place, they are effective and wide-ranging. With respect to gaming laws around the world, the UK can boast of having some of the most effective and mature gambling laws you can ever hope to find.
Part of the legislative process saw online poker rooms being afforded the opportunity to operate and advertise in the UK in a legal manner. This doesn't mean that the firms have been provided with carte blanche to do whatever they want; there are rules in place to protect certain people and to keep the companies in line. All of the UK poker sites and firms are regulated by rules that have been created to protect children and adults who may be considered as being vulnerable. For most people, poker is an activity that is fun, challenging and exciting but there are some people who are better off not being exposed to the activity. As much as the Gambling Act of 2005 has been put in place to ensure that everyone can feel confident when playing online poker games, it has also helped to ensure that many people receive the support and guidance they need to avoid some of the perils or pitfalls that certain people experience when gambling.
Objective of the Gambling Act of 2005
While there is obviously a lot involved with the Gambling Act of 2005 [1], it can be helpful to review the main objectives of the Act. The Act cites three key objectives focusing on:
Ensuring gambling is not associated with or supports crime and disorder
Ensuring gambling is fair
Ensuring children and vulnerable people are protected from gambling
As much as the Act is the platform that allows players to enjoy online poker, it is telling that the most important objectives are to ensure that gaming is fair and that people are protected from the negative elements of online gambling. Online poker, and all online gaming, can be a tremendous way to have fun and engage your time but unfortunately, there are certain elements or issues which may negatively impact on people's enjoyment of the activity. The Gambling Act of 2005 aims to minimise these issues, allowing those who should be playing the games to make the most of their time, effort and money.
Ever changing ways of accessing gaming sites
Given that there is an increasing array of options for online poker players, the Gambling Act 2005 has been drafted in such a way that no matter how players access online poker rooms, legislation will be in place to cover the method of play.
This can be found in the "remote gambling" section of the Act which refers to players participating with online poker through remote communication. Remote communication has been defined as obtaining access through the use of the internet, a telephone, a television, a radio or any other technology or electronic product which facilitates communication.
Gambling Commission powers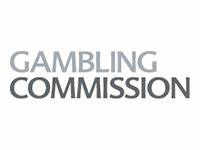 For any act or laws to be successful, there needs to be an organisation with powers to act upon the Act. This is where the power of the Gambling Commission [2] has helped to reinforce the importance of the Gambling Act. The Gambling Commission is considered to be one of the most effective, and indeed powerful, gaming and gambling regulatory bodies you can hope to find. The Commission regularly withdraws licences from parties they believe are not upholding the Act. The Commission regularly levies unlimited fines on firms and it has been known to void a great number of bets.
The Gambling Commission has also been known to carry out inspections of a wide range of gambling operations, including the premises of online poker firms, and this has helped to mark the Gambling Commission out as a serious and powerful entity. The serious level of work carried out by the Gambling Commission has helped to create a fair and secure playing environment for UK poker players. Some poker operators have complained about the stern challenges they face due to the strict nature of the Gambling Commission but this is something that most gamers and gamblers are comfortable with.
Any firm that applies for a licence from the Gambling Commission will find that their software is tested with respect to reliability and this includes the Random Number Generator (RNG) software. There will also be an audit of the financial structure of a firm and close examination of the management of the company. There are a number of key codes of practice under the Gambling Act of 2005 which states that:
Software utilised offers a fair and reasonable gaming environment for all players
The site should do everything in its powers to prevent vulnerable players and underage players from accessing the games on site
The site should provide support to players that require assistance with respect to issues related online gambling or banking for gaming purposes.
Is it possible for UK firms to run an online poker site?
Yes. Any UK company looking to run an online poker site will have to obtain a remote gambling licence. This can be obtained from the Gambling Commission and even if a firm already runs a physical poker room in the UK, they will still need to obtain this licence. Given the fact that the Gambling Commission keeps a strict control on who obtains a licence, and the fact that so many reputable firms have obtained a licence, the UK online poker industry is deemed to be one of the most reliable and reputable in the industry. This is why many poker players, even from outside the United Kingdom, put their trust in online poker sites which are based in the UK.
It should be noted though, that most online poker sites hold a licence in off-shore British jurisdictions such as Alderney, the Isle of Man and Gibraltar. Some sites hold their licence in EEA locations such as Cyprus or Malta and some firms will have a licence in jurisdictions such as Belize, Panama, Costa Rica, Curacao or Kahnawake.
Is the software used by online poker sites in the UK regulated?
Another strong reason why UK poker sites are trusted is the fact that software designers also have to obtain licences to provide software. These licences are separate from the ones held by online poker firms, and these licences provide the platform for firms to create and distribute the software utilised by online gaming firms. This means that poker players playing games created by a UK software firm can rest assured that they are playing a fair game that is secure and robust. There are many different tests these designers have to undertake and many assurances that they have to provide but fairness and security lie at the heart of what these firms must provide.
Can people of all ages play online poker?
No. In the United Kingdom, for a player to play poker, they must be at least 18 years old and this is a legal requirement that poker players. His is the same legal age for online poker as it is for offline poker and it is strictly enforced in both areas. This is why online poker sites will require players to verify their age before granting players access to the site and poker tables.
Players from outside of the UK
While the laws of the Gambling Act impact on poker firms operating in the UK, the Act also impacts on players from outside of the UK who wish to use these sites. Given the strict rules and regulations imposed on UK poker sites, many poker players believe that these sites offer a fairer and more secure way to play poker, which is why many poker players choose to play on a UK site.
Anyone looking to play poker on a UK site must ensure that their own country allows online gambling in their own statues. UK gambling sites have the ability, and regularly, block players who attempt to sign in from a site where online gaming is not permitted. If a UK poker room comes across information that is invalid or contains an element of misdirection, they have the power to immediately close the account and block that player's access to the site.
Players and Wagering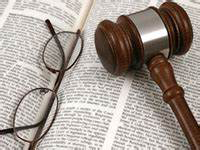 If a player breaks the Act, with respect to the player and user agreements, they are likely to be prosecuted. This involved providing false data, either with regards to themselves or their banking data. A player is not permitted to provide bank data which is false when setting up an online poker account and any misrepresentation of the data associated with a real money account is likely to lead to prosecution. This is also true for any false or hacked accounts and the use of this style of data can lead to civil or criminal charges being placed on a player.
It is also illegal for players to utilise devices or software which will impact on the fairness of the play. With casinos being duty bound to ensure that they offer fair play to all players, they utilise computer software to generate random numbers to offer all players an equal chance of winning. This has led to programmers and hackers to create software that can skew the odds of a player winning in their favour and there have been instances where users have hacked into the online casino's computers in an attempt to override their original software. Any action of this nature is likely to lead to charges of hacking being brought against those involved, alongside other charges.
While the Gambling Act does not include any laws [3] with respect to the behaviour that is expected on an online poker site, each casino and poker room will have their own terms and conditions. It is therefore recommended that each player examines the relevant terms and conditions for sites that they want to use. These terms and conditions what is acceptable and what is unacceptable behaviour. Different sites will have different considerations with respect to language, abuse and each site will also offer different levels of support for players afflicted by gambling addiction. Online casinos in the UK have the right to deny a player access to their site in the event of a player breaking the terms and conditions provide by the site. The site can do this without any concern of reprisal from the affected player.
While some players and organisations believe that the Gambling Act of 2005 and the powers of the Gambling Commission go too far, the vast majority of people in the UK poker industry believes the reliable and trustworthy nature of online poker in the United Kingdom has helped to boost the industry and provide poker players with the confidence they need to play online poker. The UK is seen as a market leader when it comes to online poker.
References