Spanish Poker Laws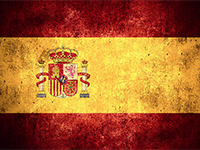 The pace of life in Spain is a little bit slower and more relaxed than many other places in Europe. This is the land where an afternoon siesta is still part of the day for many people and the word "mañana" is one that will be very familiar to people trying to get something done in the country. This laid-back approach to life can lead many people to think that Spain is a country where anything goes but this is certainly not the case. It is definitely the case when it comes to gaming and online gaming, such as poker, has a number of rules and regulations governing the way that the game is played and can be presented to poker players.
Gaming is big in Spain and it is has been reported that close to €2bn is spent on gaming every year in Spain. It may have been the case that the regulation of the gaming and gambling industry is Spain was a little bit lax but in recent years; there has been a much tighter level of regulation placed on the gaming industry.
The first ever gambling laws for internet users in Spain were imposed in 2006. At this point in time, online betting and betting shops were brought into line but responsibility for betting was handed out to the regional governments across the country. For national regulations, and online aspects, regulatory powers were held in Madrid. While there had been an acceptance of online betting, online poker (alongside activities such as blackjack or slots) remained an illegal activity in Spain.
The 2011 Spanish Gambling Act
However, the regulations were slowly being updated and in 2010, the Spanish government took a major step forward in creating stronger and more realisable gaming laws in the country. This was when a commission was created to determine the fine points of how the online gaming sector in Spain should be regulated. This commission set out the blueprint for what would become the 2011 Spanish Gambling Act [1]. This Act created the backbone for the new regulation in the country, and this applied to online poker as well as sports betting.
At the initial point, over 50 operators were granted a licence into the online gambling market in Spain. One major issue that is included in the Act is that although casino operators can obtain a 10 year licence, there is a requirement for online gaming firms to house and maintain their servers in Spain. Another factor that all of the licenced casinos in Spain had to agree to was that they would use a domain name which ended in dot.es.
Spanish operators had to pay a number of fees to be licenced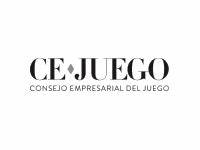 All applicants were also forced to indicate that they had banking facilities with a Spanish bank, that they had a level of corporate share capital standing at a level of at least €100,000 and that they would file financial guarantees, generally said to be around the level of €2m.
There were also administrative fees imposed on applicants for a Spanish gaming licence such as being forced to pay a fee of €2,500 for having their name inscribed in the public registry of licenced operators. There is also a charge of €10,000 for every application that is filed with the Spanish authorities.
All operators are also required to offer technical certification for their site and platforms. This has meant that operators have had to show that all of their technical platforms have received certification from laboratories (who have previously obtained accreditation). This process came at an additional cost to the applicant. All operators have also been forced to guarantee that they will ensure that players are identified in a secure and reliable manner. All operators are also required to provide Spanish authority investigators to gain access to their options via remote methods and in a way that will enable live monitoring if required.
The minimum age of gambling, and therefore playing online poker, in Spain is 18 years old and operators are required to verify the ages of all the players on their site, room or network.
Deposit options
There are a number of deposit options provided by Spanish online poker operators, including:
Spanish market was isolated
One issue with the Spanish Gaming Act of 2011 that many players have is the fact that Spain was isolated from the international market. This meant that Spanish poker players were initially limited in playing against players on the .es platform although this has been softened slightly with an opening up of this regulation in 2013. This enabled Spanish poker players to play against players from states that were deemed to be trustworthy, including France and Italy.
Penalties
There are a range of penalties that can be imposed on Spanish poker room operators, which further increases the importance of maintaining the rules and regulations of online poker play.
There are three main types of offence, which are:
Minor
Serious
Very serious
For minor breaches, the fine rises up to a level of €100,000. For serious breaches, the fines will range from €100,000 all the way through to €1,000,000. With respect to very serious breaches, fines can range from €1,000,000 all the way to around €50,000,000.
Taxation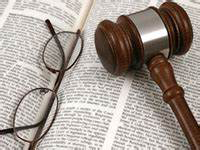 Given the state of the Spanish and European economy, there was always going to be a focus on taxation within the new regulations for the Spanish gaming and gambling community. This has led to casinos being taxed at a level of between 20% and 25% with respect to all of the profits they earn from their gambling activities. With the government in Spain having a monopoly position when it comes to all gaming activities, this level of taxation has been accepted by the vast majority of operators with the minimum of fuss and effort. While the possibility of paying 25% on profits is far from ideal for a company, the fact that the tax is levied on profits is at least of some comfort to operators. When compared to the French model, where operators are taxed on their revenue, the Spanish model is far fairer to companies operating in the online gaming industry.
Online poker currently provides a higher level of income to the Spanish government than general online casino play, indicating the popularity of online poker and the level of profits that are being obtained by online poker operators.
Online poker players
Research carried out by the Directorate General for the Regulation of Gaming [2] in March of 2014 indicates that online gaming, and online poker, is very much a male dominated activity in Spain. Their research indicated that 81% of online poker players in Spain are male, and that the majority of online poker players are young. Their findings suggested that 68%, over two thirds of all online poker players, are aged 34 years old or younger. Given that the minimum age of online poker play in Spain is 18, 68% of all poker players in Spain are aged between 18 and 34, a span of 16 years. This figure provides good news for Spanish operators for two key reasons.
It is likely that online poker is a game that appeals to young people, which means it will continue to pick up players from the age of 18. With online poker developing, the fact that a sizable proportion of players are playing at a young age means it is likely they will continue to play online poker as they grow older. As the years go by, it is likely that the number of online poker players in Spain will continue to grow. The use of tennis star Rafa Nadal by PokerStars in their advertising campaigns and promotional activities has helped to position online poker as an activity that appeals to young adults. While advertising and promotional activities for online poker is strongly regulated in Spain, ambassador roles for prominent personalities has helped firms like PokerStars to enhance their image and reputation in Spain, as has close association with sporting events.
These figures only include statistics for players playing on licenced and regulated poker sites in Spain but research carried out in recent times indicates that there is a sizable number of poker players in Spain playing on international sites and these players are not registered as players with any licenced Spanish poker site. These findings were published by researchers of Universidad Carlos III of Madrid's (UC3M) Instituto de Politica y Governanza in 2013 [3].
Offline poker play in Spain
While most poker players in Spain have had a greater level of interest in how the online poker community has been affected, it would be fair to say that the changes in regulation has helped to bring a number of massive poker events to the country. Barcelona has become an important stop off in the European Poker Tour and the World Poker Tour in recent years. There are also regular mini events and tournaments taking place in the Catalonian city and many other parts of the country, making Spain a major player in the worldwide poker community. This was seen in the fact that Spain played host to the World Gaming Summit. This event took place in July of 2013 and more than 300 delegates from close to 90 casinos from around the world descended upon Spain to discuss what the future holds for gaming and gambling. The Estrellas Poker Tour is a popular poker event that takes place all across the country and this event has the backing of PokerStars.
References
[3] ↑ UC3M
and publications from the Spanish Gaming Business Council (CEJUEGO)