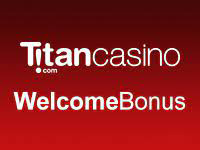 When it comes to finding a casino that is worth playing on, the first deposit bonus will play a role in deciding a site that is good for you. There are a lot of things to consider but when it comes to getting your time on an online casino site off to a great start, the first deposit bonus can make all the difference. This is where Titan Casino has something special for all of their new players and the site believes that they have an offer which is unbeatable.
The first deposit bonus on offer from Titan Casino sees players having the chance to earn up to €5,000. The bonus you receive depends on the amount of money you deposit with the site so every casino player should be able to find a level that they feel comfortable with.
A deposit of between €20 and €29 will see a player in line to pick up a 50% first deposit bonus. A player depositing between €30 and €199 with their initial deposit will be in line to receive a 100% deposit bonus. Players that splash the cash and deposit between €200 and €999 with their initial deposit bonus will receive a matched deposit bonus of 125%, up to a value of €500. This means that the optimum amount to deposit in this bracket will be €400.
High-rollers get their own welcome bonus
High-rollers who deposit more than €1,000 on their initial deposit can expect to receive a 50% matched deposit bonus up to a level of €5,000.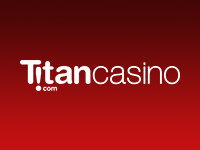 There are different wagering requirements for every level of bonus as well. These have been instigated in the interest of fair gaming. Players making a deposit of €20 will need to turn their wager over 20 times, a total of €600 to be eligible to withdraw funds. Any player withdrawing funds before reaching the specified wagering requirement will find that their winnings and bonus will become void.
The 20 times wagering limit is available for player depositing up to the €199 mark. Players that deposit €200 or more will need to turnover their wager 25 times. For a player depositing €200 and who receives a bonus of €250, they will need to wager an amount of €11,250 to fully clear their bonus requirements. A player that deposits €1,000 will need to wager €37,500 to clear their wager requirements.
When it comes to offering a strong deposit bonus, Titan Casino has something for everyone.