Using Neteller To Deposit To Online Poker Sites
Neteller Has Been A Real Favorite Deposit Method For Years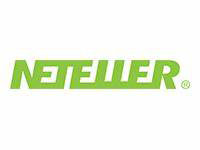 Neteller has been offering online poker players a great way to both deposit and withdraw money from online poker sites for years. They have been doing so since the dawn of online poker, since 1999 to be exact, and have consistently been relied upon for the most secure and convenient method of moving money in and out of poker sites by millions of poker players from all around the world.
Neteller was set up explicitly to be used to process online gambling transactions, so it's not that this is a sideline or an afterthought for them. So given that they exist to serve us as online poker players, set up to cater to our particular needs specifically, how great a job they do in serving us should not come as much of a surprise at all.
Neteller is also a favorite among players at Titan, and the sheer ease of using this service at Titan is a real delight. Neteller no longer offers service to residents of the United States, Canada, Hong Kong, Macau, and Israel, but if you live elsewhere, Neteller is the way to go.
Setting Up Your Neteller Account
Like all e-wallets, before you can use Neteller, you must set up an account and transfer money into it. If you are a first time depositor at Titan, and do not currently have an e-wallet account, you may want to use another method initially to deposit, as e-wallet accounts do take some time to set up.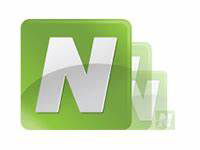 So you could go with a credit or debit card for now, or perhaps a bank transfer. You could also consider getting a pre paid card and deposit that way. However, e-wallets are the real way to go longer term, and are well worth the little amount of time and effort to set up, particularly Neteller.
There is no charge to set up an account with Neteller, and they have 30 different methods that you can use to fund your Neteller account, with some of them being free. Others have small transaction fees though, for instance using a credit card to put money into your account will involve a fee of 1.75%-4.95% depending on the particular credit card that you use.
There are cases where the added security of not having to provide your credit card information to a merchant may be worth paying this fee, but in the case of Titan, this isn't an issue at all, so you may want to consider using your credit card directly to deposit. In all cases though I would check the fees on the particular deposit method you are considering using to see whether there are fees associated with it and then make a more informed decision.
Withdrawing Is Where Neteller Really Shines
Making deposits at online poker sites such as Titan is always very quick and easy, but when it comes to withdrawing, some methods are clearly better than others. It's not that there aren't a lot of different options to withdraw, but some are clearly preferable to others.
It all really depends on how quickly you want or need your funds as far as how important the factor of speed of withdrawals will be to you. It's also important to look at the total time involved here, meaning from when you submit the withdrawal request to when the money is available for you to spend.
Often there is an intermediate step involved here, for instance having your money go from your online poker account to an e-wallet and then to your bank account. This extra step certainly can add to the wait time, and it's often most of the wait time.
With Neteller, you can get a Mastercard branded debit card from them, and then once the funds are in your Neteller account, you can then instantly spend the money. For those of us who like speedy withdrawals, nothing beats this really.
As a professional online poker player, I have always loved that I could get my hands on some cash pretty quickly if I needed to, and therefore didn't need to keep a lot of money in the bank. More casual players will care a lot less about all of this but the Mastercard debit card from Neteller is certainly a nicety regardless of the type of player that you are.
So this is a very nice e-wallet to be sure, and is something that everyone should at least have a look at. I'd even recommend that everyone open an account with Neteller, it's that good. You have to make a deposit at some point to use it as a withdrawal method, but you just need a single one and then you're good to go forever. It's not a bad deposit method overall as well if you can stay away from methods that charge the fees.