You should already be aware that Titan Bet is one of the best betting sites to choose from and if you are unaware of this, make sure you check out the Titan Bet review. However, it seems as though Titan Bet is also looking to steal a place in the hearts of its players and punters by offering up one of the greatest prizes that you could ever hope to win. The site is calling it "the best job in the world" and they are not far wrong.
Let's be honest, apart from being assigned the job of being Holly Willoughby's bodyguard or being a beer taster, the best job in the world is surely one that will see you heading to the World Cup in Brazil and being paid for the privilege. This promotion is open to new players on Titan Bet and it is really simple to take part. All you have to do is sign up, accept the terms and conditions for the promotion and then send in a video application.
Yes, by creating a video of no more than a minute long that explains why you should be heading to Brazil, signing up for the site and liking the Titan Bet Facebook page, you stand a chance of winning the greatest prize for the greatest competition on Earth. The video must have some footage of you from the waist up presenting to the camera. You finish off your application by placing a bet of at least £10 on site and then you sit and wait to see if you are the lucky winner who will have the best job in the world this summer.
Blog and report on the World Cup with Titan Bet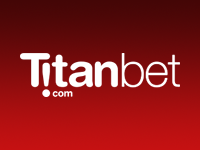 The prize includes a salary of £4,000, return flights to Brazil, accommodation in Brazil, travelling expenses, a laptop, a camera and plenty of other perks Of course, you will have daily tasks during the world Cup, including; writing a review of every game, blogging every day, sending 10 tweets a day, posting on Facebook 6 times a day, 3 photos and 3 written updates, handing out Titan Bet merchandise and taking a daily trip to the beach. Even if you miss out there are plenty of free bet prizes on offer but let's face it, the main prize is the one that people are desperate to win.
If you want to maximise your fun on site while you wait to find out if you are heading to Brazil, remember that our Titan Poker bonus code can be used on the Titan Bet site. This should help to give you a bigger bankroll before you find out who is heading to Brazil.
This summer is all set to be a fantastic one and with football's biggest tournament being played out in the place that many people automatically associate with the World Cup, it is sure to be an amazing time. With Titan Bet, you could find yourself living the dream with the best job in the world.