Fund Your Online Poker Account With Skrill
A New Name, An Experienced Payment Processor
Skrill has actually been around for a number of years now and is in fact one of the world's leading online poker and online gaming financial processors. They used to be known as Moneybookers, and for whatever reason, decided to change their name to Skrill.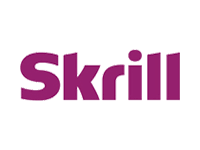 Skrill is an e-wallet, meaning that it is an intermediary payment processor between your initial deposit method, say your credit card or bank account, and the merchant, which is in our case the online poker room that you wish to deposit and withdraw from.
E-wallet companies preach the benefits of the security of using a trusted intermediary like themselves over dealing with the merchant directly. So for instance you give your credit card details to Skrill instead of one or more merchants, and given the more risky nature of dealing over the internet generally, in some instances this may indeed be wise.
This isn't really a reason to use an e-wallet to deposit to poker rooms though, unless the poker room is one that you're not sure you can trust. This is far from the case with Titan though of course, so this part really doesn't matter to be honest.
E-Wallets With Online Poker Rooms Is Really All About Withdrawing
They do mention the other big benefit as well, which is the ease of withdrawing that they offer. Skrill, like Neteller, offers its members a Mastercard debit card, which can be used to withdraw cash directly from your Skrill account with only a minimal fee.
It really doesn't get any easier than this. I've used all sorts of withdrawal methods over the years and pulling your money out of a bank machine is super fast and super convenient. This works perfectly for anything other than larger amounts which you will want put directly into your bank account, as you're not going to want to pull out large sums in cash at an ATM for sure.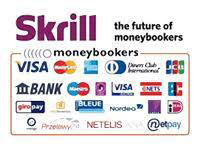 Skrill does offer other methods of withdrawing from your account there, including transferring your money to your bank account, and the cash option at the ATM is just one of them, although a nice one to have whenever you need or desire to get paid that way.
In some cases, the fees can be a little more significant with Skrill than with Neteller, while in other situations Skrill comes out on top. So it does pay to check out both if you're looking to set up an e-wallet to move money out of your chosen online poker room, as this will vary depending on what method you use to fund your e-wallet account.
If you're just looking to set up this e-wallet account for withdrawals though, you just need a single deposit with it to be able to withdraw with it as often as you like, so in that case a small fee won't make any real difference anyway.
I personally deposit at online poker rooms with my credit card and use e-wallets to withdraw, as I like using a credit card to deposit and don't particularly like paying even a very small fee to do it. At Titan they don't charge fees to deposit with credit cards, or with anything for that matter, but e-wallets do for a lot of methods, so you have to look at the whole picture before you decide on your preferred means of deposit.
Setting Up An Online Skrill Account
All you need to do in order to get set up with Skrill is complete their online registration, and then transfer money into it from your method of choice. They accept a wide variety of funding methods, including using your bank account, so no one will have any trouble with this.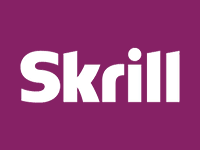 They offer a choice between setting up a personal or business account, be sure to select personal unless you run an online business and are looking to use Skrill to accept payments from customers.
Unlike Neteller, which is focused on online gaming, there is a wide variety of things that you can purchase with Skrill, and you may even find that you want to leave all or at least some of your poker winnings in your Skrill account to be used for other purchases. It's not Paypal by any means but there are some other things that this account can be used for.
Overall, Skrill is a good payment processor that is worth checking out if you're looking for a good e-wallet or want to find out what one can do for you. Along with Neteller, it's in the top two most popular e-wallets among online poker players, and need to do a lot of things right to earn that prestigious distinction.