Play On Real Money Poker Sites With PayPal
PayPal Is The Long Time King Of Online Payments
PayPal has been the leader in online payments for many years now. There are over 100 million people with Paypal accounts, and they simply dwarf all other payment solutions combined. You can buy pretty much anything online with Paypal, and in fact it's unusual for an online site of any type not to accept it.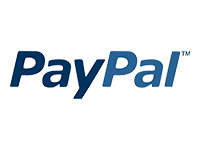 With so many people having PayPal accounts, any merchant in fact would be crazy not to accept it. Back in the old days of online poker, players from all over the world could use it to deposit, which was simply great. PayPal gradually got out of allowing its accounts to be used for poker deposits though as the years went by, much to the disappointment of a lot of players.
However, these days if you live in the U.K. you can still use PayPal to deposit at Titan Poker and at other top online poker sites. Being an e-wallet of sorts, you can also use PayPal to make your withdrawals, making it a complete payment solution for the online poker players fortunate enough to be able to use it for poker.
Setting Up Your PayPal Account
If you don't already have a PayPal account, it isn't difficult at all to set one up, although it does take a few days to get things up and running. You'll need a bank account to link to it, and if you have credit cards that you can do so as well, all the better. Once you provide the details of your existing accounts you want to link, PayPal will deposit a small amount into them, two separate deposits of a few cents.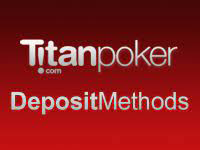 To verify that these accounts are yours, you need to report back to them how much they put in. Then, you are good to go. However, while you can have a PayPal account just by linking your bank account to them, you will really want to link a credit card as well, to allow for instant payments.
Otherwise you will be waiting several days to transfer money to them, or even longer if you're looking to purchase something without money in your PayPal account already to cover it, such as a poker room deposit or an online purchase.
By having your credit card linked to your PayPal account though, transactions are always instant, as if you don't have enough money, or any money in your PayPal account to cover it, your credit card simply becomes charged.
Advantages Of Using PayPal
The biggest thing about PayPal is that there never are any fees to make payments to anyone, unlike other internet e-wallets, which tend to charge a small administration fee. This small fee isn't really a big deal but no fees are always better.
The sheer usefulness of a PayPal account is another big plus. Given that you can buy anything you want online pretty much with it, instead of just making deposits at poker rooms, when you withdraw money to it there may not even be a need to withdraw the money to your bank account, and therefore you may not even have to wait to spend it.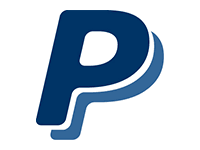 With PayPal, you can also send and receive money from other PayPal account holders. Anyone with a PayPal account in the world can instantly send money to any other PayPal account holder in the world. Depending on how often you exchange money with people, this can be a big plus as well, and is one of the big reasons why PayPal is so popular.
All you need in order to do this is someone's email address, that's it. So it's really a way to send money to anyone by email, while maintaining absolute security and never divulging any personal information.
All of your purchases are just as secure as well, and in contrast to other so called safe options like Ukash and Paysafecard, you can actually use PayPal at places where you may not want to divulge financial information. I never want to provide my credit card details to site that I don't completely trust, and always use PayPal, and it just comes off my credit card just like if I provided it to them, with no risk, and even more importantly, no cost. That can't be beat.
So PayPal is all this and a great way to deposit at Titan and other select online poker sites as well too, if you live in the U.K. It's been many, many years since I've been able to make a poker deposit with this method and it's great to see that some people still can. I love PayPal though in general and it's my favorite way of making online payments by far.